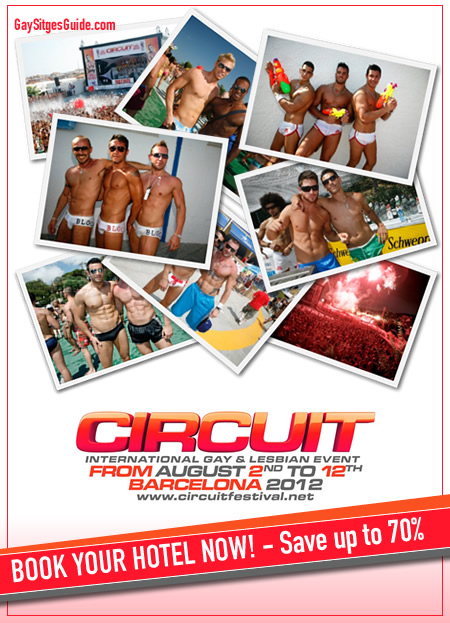 The Barcelona Circuit Festival 2012 will be one of the biggest gay events in Europe. Over the past 4 years the Circuit Festival has established itself as the NO 1 Gay festival with more than 50,000 visitors attending the 2011 event. The 2012 will take place from the 2nd to the 12th of August.
Hotels and Apartments in Barcelona fill quickly in August. Your best advice is to Book Early. With our partners you can save up to 70% off normal rates and you don't pay a penny until you arrive at the hotel! Check out our best rates here!
Check out some great coverage of this year's Barcelona Circuit Festival for an example of what you just might be missing!


We recommend the Eixample disctict of Barcelona for your stay. Combine it with a Sitges Break for the weekend parties on the beach here and you have the perfect 2 week getaway.
A great way to save on Hotel bills, especially for large groups, is to book one of our great value apartments in the heart of Barcelona. From Studio to designer, we have an apartment that will suit your needs!
Comments